Click a
Category:
T-shirts by AJ Shark New!
Variety Software
Welcome to Brigadiergifts.com where you will find great PC Games, Educational Software, Disney Toys, AJ Shark Tshirts and Indie Music CDs.

larger image
Garden Encyclopedia
$12.99
The complete guide to perfect plants for your garden. Ever try to find that perfect plant - the one that blooms when you want, in the right color and thrives in your garden? With Garden Encyclopedia's search capabilities and more than 3,000 plant varieties, this task becomes a snap! Now you can find and ...


larger image
Sierra's Easy Family Tree
$12.99
A family tree is a priceless gift to hand down to your descendants. Easy Family Tree allows you to easily enter family information, calculate relationships, and elctronically preserve photos and documents such as birth certificates, military service records, passports, and more. With Easy Family Tree you don't need to spend...


larger image
Sierra's Streets
$9.99
The easy to use, interactice street atlas. Now there's an easier and faster way to find any location across the country. Sierra Streets includes highly detailed maps in a bright, clear, and easy to read format. All 50 states (including Alaska and Hawaii) are included in precise detail. Get a quick overview of an area, or zoom in for a...


larger image
3D Landscape
$12.99
3D Landscape makes it easy and fun to design a stunning, new look for your property. Explore your ideas without ever lifting a shovel. Whether you're building from the ground up or just making improvements, 3D Landscape helps you achieve the look you've always wanted. So real you can almost...


larger image
Greatest Chili Cookbook
$12.99
MMMMM...What's cooking? It's chili, the best darn chili in the USA! With CompuWorks chili cookbook, you're only two easy steps away from the most mouthwatering chili meals that America has to offer. Just click on the recipe and cook the meal-it's ...


larger image
Trailer Life
$9.99
Whether you're looking for a weekend get-away, or a month-long adventure, the Trailer LIfe Campground, RV Parks and Services Directory is the only travel tool you'll need. Perfect for campers, and owners of motorhomes, travel trailers, and fifth wheels, the Trailer Life Directory will help you...


larger image
Sierra's Cooking Light
$12.99
Enjoy a diverse selection of flavorful, gourmet cuisine, including creative pasta sauces, satisfying main dishes, and fanciful light deserts. Highlights Handy Multimedia Cookbook - E-mail recipes to friends with a single button click. Or, import recipes from other programs, on-line bulletin boards, networks and the...


larger image
Frame-it
$12.99
Everything you need to create personalized frames, photo album pages, scrapbooks, photo cards and more! Craft projects that add a special touch to your favorite photos using your PC, printer and plain paper. Frameation is our unique patent pending easel-back picture frame that you can creat using plain paper. Its easel-back...


larger image
Sierra's Land Designer 3D
$12.99
You get in the box over 55 landscape and garden plans, 2,150 plants including full-color photos from White Flower Farm, 225 fruits, vegetables and herbs featuring Shepherd's Garden Seeds with recipes included. Grow and Bloom features show how your garden will progress over the years. Expert advice from a...


larger image
MasterCook
$12.99
Makes cooking great food, fast and fun! As a multimedia cookbook with a wide spectrum of recipes, MasterCook Deluxe add diversity and versatility to the meals you prepare. An in-depth recipe analysis feature gives you the nutritional knowledge you need to make healthy food choices. Fast recipe searches...


larger image
Holiday Card Creator
$12.99
In the spirit of the holiday season and the spirit of giving, CompuWorks has teamed up with Courage Center to create CompuWorks Holiday Card Creator. Featuring the work of artists with a disability, Courage Cards, Through Courage Center, help children and adults with disabilities reach...

Variety Software
We now have T-Shirts by AJ Shark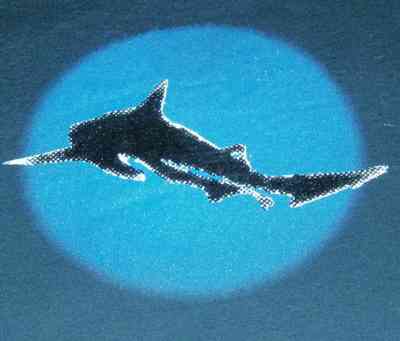 Hottest!