Click a
Category:
T-shirts by AJ Shark New!
Educational Games Page 2
Welcome to Brigadiergifts.com where you will find great PC Games, Educational Software, Disney Toys, AJ Shark Tshirts and Indie Music CDs.

larger image
Three Little Pigs
$8.99
Ages 3 - 8. Helps build early reading skills with this mutilmedia version of the classic home-building tale. Children will squeal with delight as they discover more tha 100 hidden surprises, sound effects, music and word games. A simple click on any word lets them hear the pronunciation...


larger image
Teletubbies
$12.99
Introduce children to the computer when they join the Teletubbies in a celebration of play! A sparkling pink cursor provides an enchanting visual link with the mouse, helping to develop their hand-eye coordination during play. Children gain confidence with their computer skills, while enhancing their...


larger image
Timmy the Dream Hunter
$12.99
Ages 3-7. Turn scary dreams into laughter and learning. There are plenty of surprises for Timmy when he tries to trap the big goblin that's scaring him in his dreams. Armed with his trusty flashlight and a clever plan, Timmy not only overcomes his nighttime fears by ...


larger image
Dino-School
$12.99
A 3-pack of Dinosoft Educational Software Fun! Follow the famous Dinosoft Dinosaurs to learning success. You get Typing Tutor, Phonics and Schoolhouse all in one box! The Dinosoft Dinosaurs happily lead children through 3 fun-filled learning programs to master more the 30 important school...


larger image
Animal Doctor
$12.99
Ages 6-10. Over 80 hours of game play! Each scene comes alive with animals roaming across the screen to interact with. Go to the field hospital to examine and cure sick animals. Over 24 animals in their natural habitats - the forest, farm, desert and savanna. Windows and Mac version come in the same box...


larger image
Complete Chess
$12.99
Try the fun relaxed coaching method of International Master Maurice Ashley. Study Grandmasters such as Kasporov and Fischer in the 50,000 game database. Or play against the most human computer program yet, with an adaptable opponent and a tutor that goes over your game in a clear voice. Includes Multimedia...

We now have T-Shirts by AJ Shark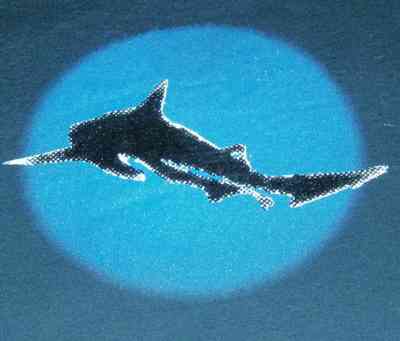 Hottest!