Click a
Category:
T-shirts by AJ Shark New!
Gifts for Kids

larger image
Basketball Rug
$15.99
This is a great throw rug for the basketball lover in the family. This 30-inch diameter basketball rug is made from 100% acrylic fibers that resist stains and clean easily. You'll score points with this gift!


larger image
Disney Princess Memory Maker
$10.99
6+. This memory maker will let your princess have hours of fun writing about the fun times she has had. A great beginner's diary. The memory maker contains a 50 page memory book, 3 mini colored pencils, 2 gel pens, 3 markers, 3 sticker sheets, glue stick, 4 rubber stamps, instructions. Recommended for children age 6 years and over.


larger image
Disney Princess Nail Vanity
$10.99
Ages 6+. This Disney Magic Artist Princess Deluxe Nail Vanity is perfect to make your little princess look and feel like one! This comes with a 3 Tier Glitter Princess Nail Vanity with mirror, 108 glamour nails, 2 kid safe nail polishes, over 230 nail decals and 120 adhesive tabs. With over 100 nails in five glamourous styles, you'll have a great time designing nails as pretty as a princess! You can sparkle like magic with colorful princess polish and accessorize with enchanting decals. Includes one-of-a-kind printed nails. Your princess nail vanity can also be used to store all your miniature treasures. Warning: Choking hazard. Small parts. Not for children under 3.


larger image
Disney Princess Stamp Activity
$10.99
Ages 4+. Let your little princess design her own greeting cards and more. The Disney Magic Artist Princess Stamper Activity Set includes Snow White, Cinderella, Belle and Sleeping Beauty figurine stampers, multi-color pencil, 4 greeting cards, 10 paper hearts, 37 stickers, glitter glue, ribbons. Instructions included.


larger image
Disney Princess Activity Set
$11.99
Ages 3+. Your little princess will have plenty to do with this enchanted activity set. It includes a 20 page activity book, 8 crayons, a pinwheel, a tiara and two bracelets to decorate, 2 sticker sheets, temporary tattoos, a mobile (of Belle, Ariel, Snow White, Sleeping Beauty, Jasmine, Aurora and Cinderella), 6 stamps (one of each princesses in the mobile), a stamp holder, 4 puzzle postcards, sequins, ink pad, glitter glue, instructions and a sturdy plastic princess drum it all comes in. Recommended for children age 4 years and over.

We now have T-Shirts by AJ Shark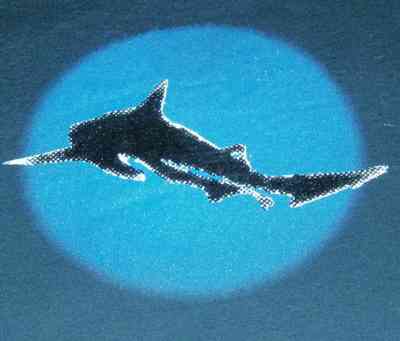 Hottest!