Click a
Category:
T-shirts by AJ Shark New!
Sierra Streets
The easy to use, interactive street atlas. Now there's an easier and faster way to find any location across the country. Sierra Streets includes highly detailed maps in a bright, clear, and easy to read format. All 50 states (including Alaska and Hawaii) are included in precise detail. Get a quick overview of an area, or zoom in for a street by street close up. Now you have the whole country at your fingertips.
Highly detailed maps of all 50 states. Search by state, city or zip code. 155,000 cities with 6 million miles of roads. 10x zoom function for close-up detail. Personalize with text and over 100 symbols. Print on virtually any color or b&w printer. Highlight any road segment. Over 100 symbols let you personalize maps with landmarks, points of interest, even your house. Highlight the best route to your home for a barbecue or a garage sale, or give clients directions to your office. Highly precise maps of the entire U.S are adjustable to show as much or as little detail as you need.
Minimum System Requirements:
Windows 3.1/95/98
486dx/66 or faster
8MB Ram
SVGA 640X480@256 Colors
2x CD-Rom Drive
Mouse, Hard drive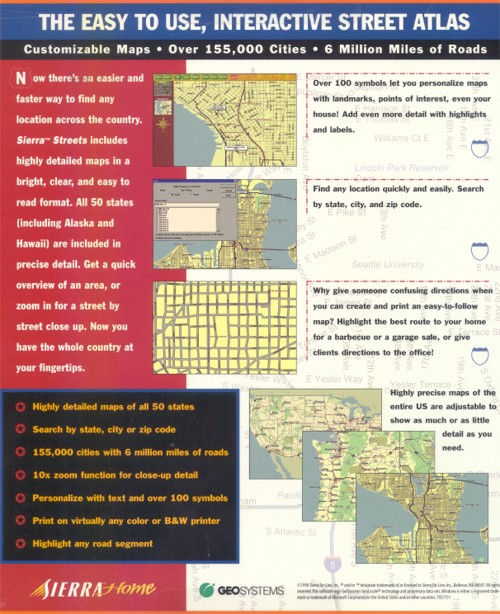 Congratulations! Since you are reading this you have found the Brigadier's special bargain! Order any software package from Brigadiergifts.com and type "free Streets software" in the comments section of the order screen and you will get Sierra Streetsabsolutlely free! No extra shipping, nothing. Just free! Only 1 free offer per order.
We now have T-Shirts by AJ Shark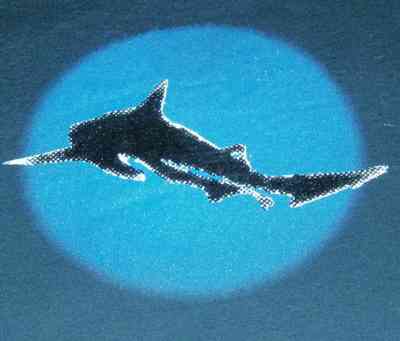 Hottest!