Click a
Category:
T-shirts by AJ Shark New!
Sierra's Hoyle Classic Solitaire
You've never played Solitair like this before! With 28 different games on one CD including Klondike, Poker Square, Pyramid and more, Hoyle Solitaire beats the others hands down! Create your ideal game environment with beautiful backgrounds, graphics, music, and playing cards. An an on-line tutorial makes learning each game a breeze. But, be warned, we can't be responsible for the addictive nature of these games.
Features Save your scores and statistics 28 exciting variations. Variable backgrounds and music. Zoom-in for easy-to-read cards. Superior SVGA graphics. Authentic Hoyle rules. Bonus Card-Flick game.
Minimum System Requirements:
Operating System: Windows 3.1/95
486sx25 or higher
8MB Ram
SVGA 640X480@256 Colors
2x CD-Rom Drive
Windows compatible soundcard
Mouse, Hard drive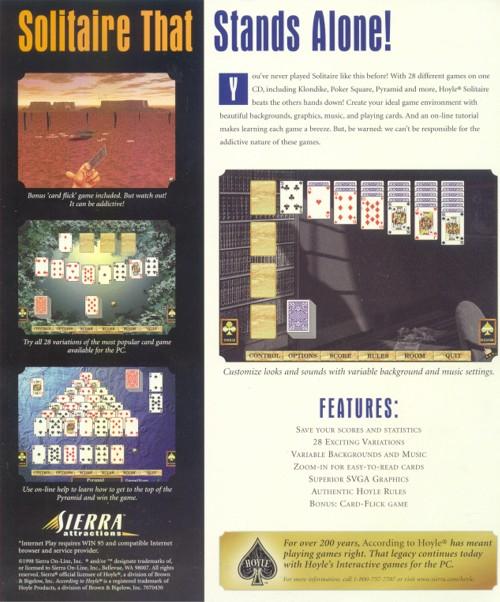 Congratulations! Since you are reading this you have found the Brigadier's special bargain! Order any software package from Brigadiergifts.com and type "free solitaire software" in the comments section of the order screen and you will get Sierra Solitaire absolutlely free! No extra shipping, nothing. Just free! Only 1 free offer per order.
We now have T-Shirts by AJ Shark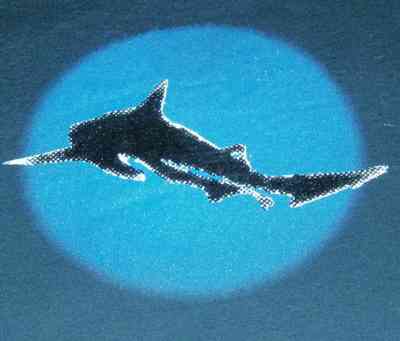 Hottest!