Click a
Category:
T-shirts by AJ Shark New!
2nd Grade by Davidson's Learning Center
For ages 6-8.
A year's worth of curriculum in one package!
Help your child learn - Measurement, Verbs, Nouns and Pronouns, Space, Atlas, Endangered Animals and Science.
Help your child explore with Davidson's Learning Center Series - 2nd Grade. Kids can discover the endangered animals of the world, create their own animations, keep a diary or notebook, and use research tools to help the understand concepts.
Earth Science - Discover and learn the aspects of physical, earth and life sciences. Also use the Resource Center for in-depth information and practical examples.
Math - Includes excercises in numbers, measurement, simple geometry, adding, subtracting, and many more! A perfect way for your second grader to enhance math skills.
Writing - Learn how to recognize complete and incomplete sentences and identify them correctly.
Brought to you by the Creators of the Award-Winning Math Blaster Series!
Minimum System Requirements:
Windows 95/3.1
486 or faster
16MB ram
15MB of hard disk space
SVGA 640X480@256 Colors
4x CD-Rom Drive
Soundcard
Mouse, Hard drive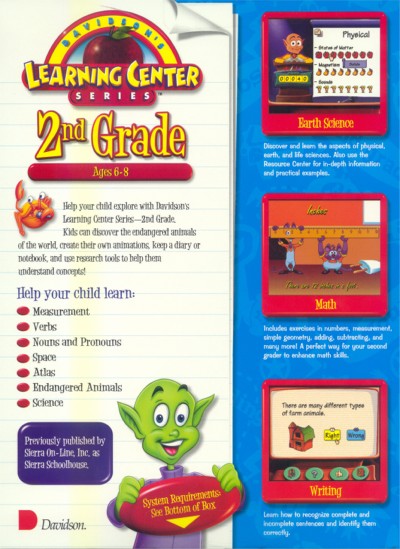 We now have T-Shirts by AJ Shark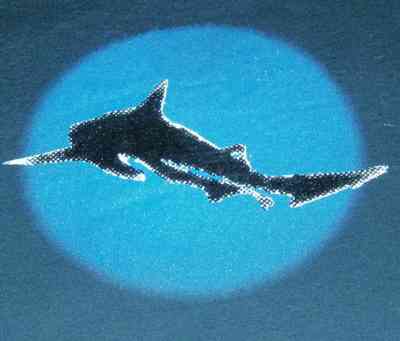 Hottest!