Click a
Category:
T-shirts by AJ Shark New!
Sierra's Outpost 2
Earth is just a distant memory. All that remains of mankind is the handful of humans that chose to follow you to the stars. But your newly colonized world faces a danger even greater than the one that chased you from Earth - Yourselves. You must battle time, nature and half the human race to save your people. Command one of two rival colonies through 24 challenging, real-time missions - each requiring new strategies and tactics at every turn. Volcanoes, vortexes, meteor showers and natural disasters are all part of life (and death) on this planet.
140 different vehicles and buildings add unequaled depth of play with 60,000 frames of animation. Do-or-die real-time combat brings the final battle for survival to a pulse-pounding climax. Survival depends on your ability to balance resources, construction, research, defense, morale and combat. When night falls, strategies change. You never know what dangers are lurking in the dark. Choose multi-player mode for competitive or cooperative missions, or single-player mode for extra colony-building challenges.
Minimum System Requirements:
Windows 95/98
Pentium or faster
8MB Ram
SVGA 256 colors at 640x480
2x CD-Rom Drive
SoundBlaster or compatible
Mouse, Hard drive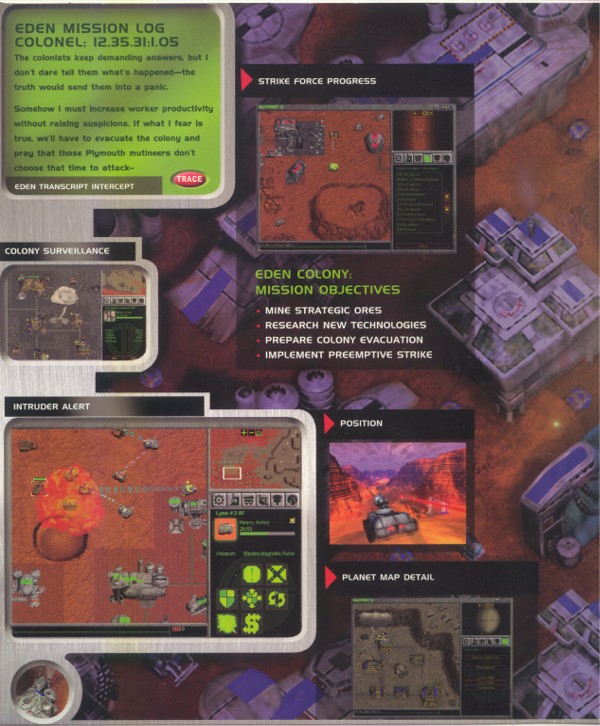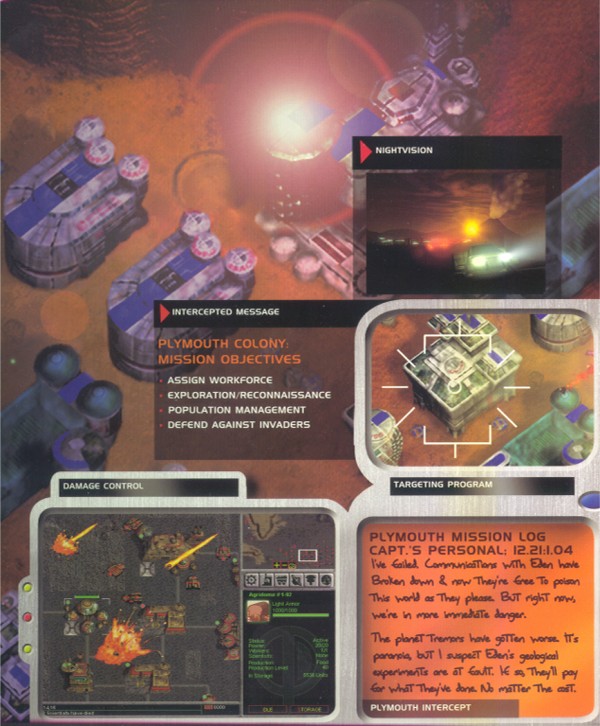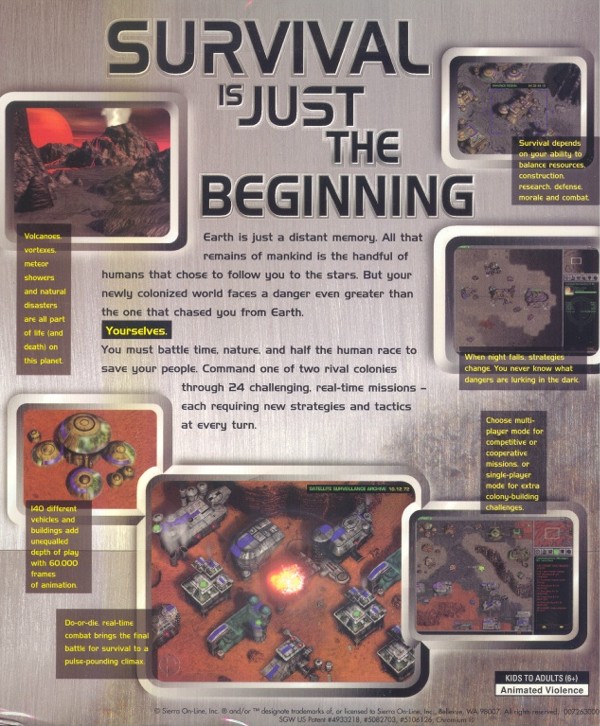 We now have T-Shirts by AJ Shark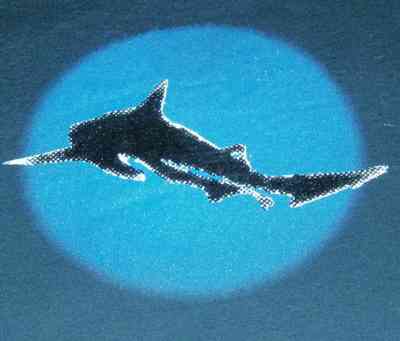 Hottest!