Click a
Category:
T-shirts by AJ Shark New!
Timmy and the Magic Pictures
A magical picture journey that encourages your child's imagination Timmy takes your child on a magical journey that's educational and fun. The surprises start the moment they climb into the three pictures hanging in Timmy's bedroom. Immediately, animals and people come to life. Plus, there are 8 different games with 3 levels of difficulty. Repaint pictures in different colors. Reassemble jigsaw puzzle pieces of a picture Solve a problem in one picture by using objects from another. Your child can also read along with the narrated story, and even print the colorful animated pictures. There's enough magic to last for hours. Helps develop Pre-reading and reading skills Visual perception & spatial orientation Memory Skills Auditory Comprehension The Brigadier's son likes this one!
Minimum System Requirements:
Windows 3.1/95/98
486 or faster
8MB Ram
2x CD-Rom Drive
Soundcard
Mouse, Hard drive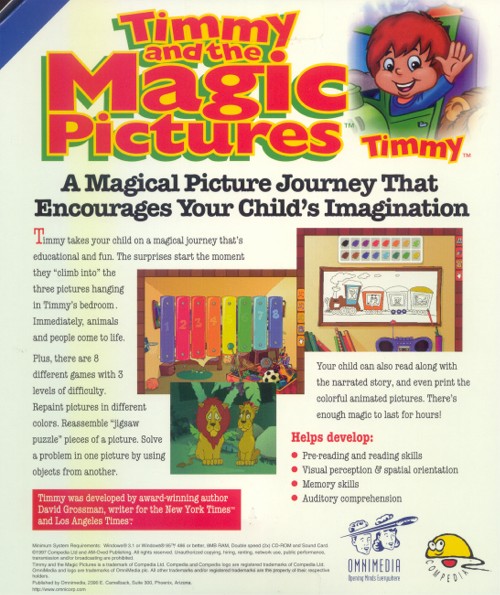 We now have T-Shirts by AJ Shark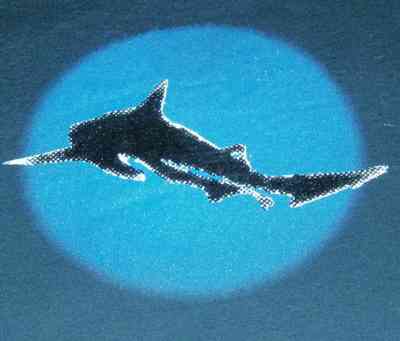 Hottest!