Click a
Category:
T-shirts by AJ Shark New!
Grid Runner
You're running, racing, screaming, scheming, blaring, tearing, blasting down mind-bending blood-pumping mazes. Faster, faster, you can do it. Get their flag, get another, get another...the monster Minox coming at you, teleport outta there. This way? That way? Just keep moving. Enemies abound. In for the kill comes the Empress Vorga. Drop a mine or use your slow ray, grab more flags at cyberspeed.
Over, under, sweating, swerving, beyond unnerving...and only 56 more rounds to go. If you've got the stamina and smarts for this super sci-fi fantasy game of high pursuit, Grid Runner will keep you guessing, gaming and going for hours. 57 massively challenging rounds 15 menacing, maniacal monster opponents 2 player head to head action 28 highly unpredictable, independent, random order 2 player rounds. Animated Violence.
Minimum System Requirements:
Windows 95
Pentium 60 or faster
8MB Ram
1MB Video card
Mouse, Hard drive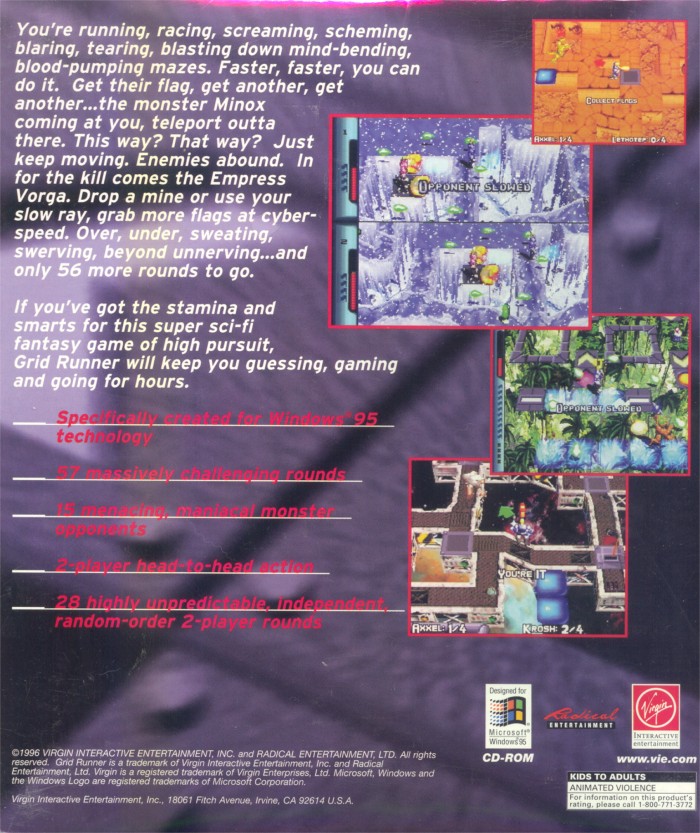 We now have T-Shirts by AJ Shark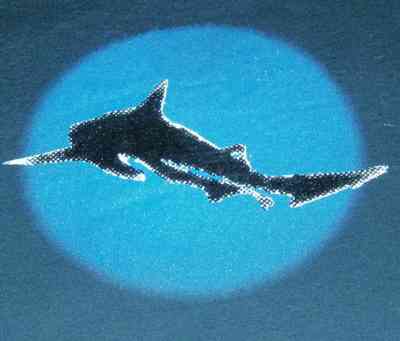 Hottest!