Spelling by Dinosoft
For ages 6 and up. The Dinosoft Dinosaurs make learning to spell fun! With SPELLING, kids will explore new words, working independently and at their own pace. With varying difficulty levels, the learning fun goes on and on. Kid-tested and teacher approved, SPELLING reinforces critical problem solving skills in a fun and challenging environment.
With SPELLING, kids choose the word category, level of difficulty, and time limits.
Get a fun screen saver inside featuring the famous Dinosoft Dinosaurs!
Plus the coloring book program lets kids color on the computer or make print outs to color later!
Minimum System Requirements:
Windows 3.1/95 or higher
386 or higher
4MB ram
VGA Monitor
Hard Drive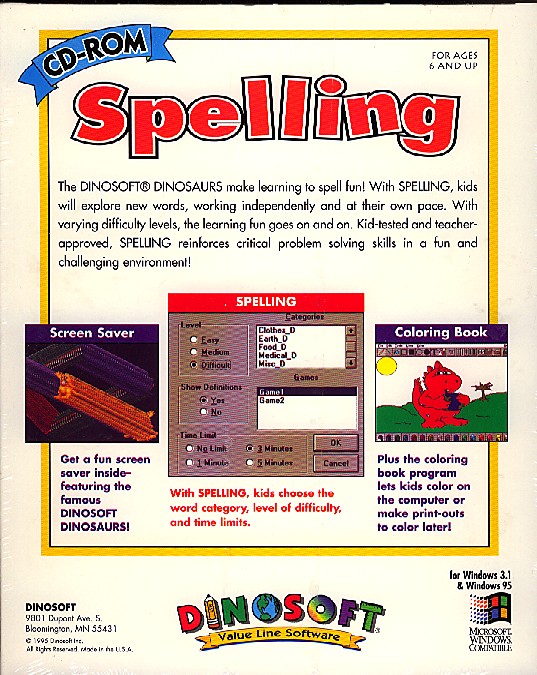 Congratulations! Since you are reading this you have found the Brigadier's special bargain! Order any software package from Brigadiergifts.com and type "free spellling software" in the comments section of the order screen and you will get Dinosoft Spelling absolutlely free! No extra shipping, nothing. Just free! Only 1 free offer per order.