Click a
Category:
T-shirts by AJ Shark New!
Gifts for Kids - New!
Deer Avenger
From trailer parks in West Virginia to the winter wonderland of Minnesota, you can stalk everything from a cuss'n bourbon guzzler to a Connecticut Yuppie in full-court Eddie Bauer. Special Hunter Stalking devices More than a dozen genuine hunter calls including Free Beer and Help, I'm naked and I have a pizza Deer farts - get up-wind and smoke 'em out Binoculars and scopes - just like the ones hunters use on deer - no wonder they never miss.
Minimum System Requirements:
Windows 95/98
Pentium 90 or better
16MB Ram
30MB hard disk
2x CD-Rom Drive
Win-compatible soundcard
Mouse, Hard drive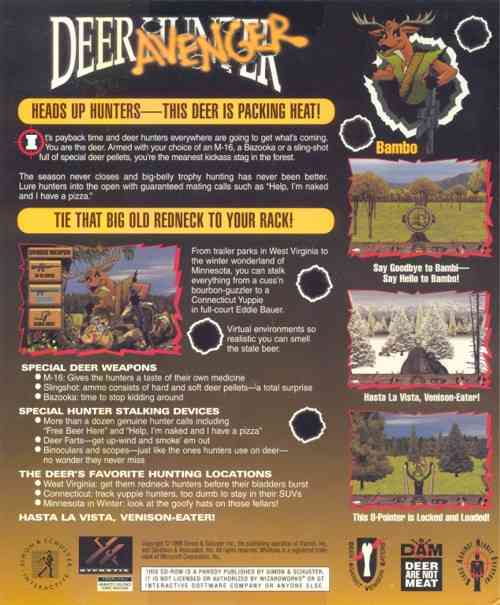 We now have T-Shirts by AJ Shark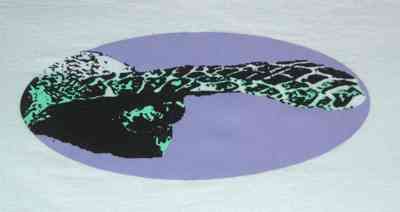 Hottest!