Click a
Category:
T-shirts by AJ Shark New!
Sierra's 3D Ultra Pinball Creep Night
Full tilt thrills in a ghoulish pinball world. Once every 100 years a vortex to the underworld opens and chaos reigns as ghosts, gremlins and gargoyles wreak havoc in a haunted castle. Only furious flipper-action and lightning-quick bank shots can vanquish the ghouls as you warp between the castle courtyard, mad scientist's lab, and dungeon catacombs.
If you're good enough to uncover the bonus table, you'll face the Goblin King in a ghoulish grand finale where your speedy reflexes will seal the vortex and send the nasty creatures packing - until the next time.
Our exclusive extra wide playing field - which debuted in the best selling 3D Ultra Pinball - lets up to four players experience all the action without scrolling. Moving targets, hidden levels, and mischievous ball-stealing creatures and the most realistic physics and accurate ball movement of any computer pinball game. The save game feature just might get you through the three main tables, but you'll also need skill and luck to uncover multiple hidden levels and a bonus fourth table.
#1 Best Selling Pinball Series!
Minimum System Requirements:
Windows 3.1 or higher
486/33 or higher
8MB Ram
SVGA 640X480@256 Colors
2x CD-Rom Drive
Windows compatible soundcard
Mouse, Hard drive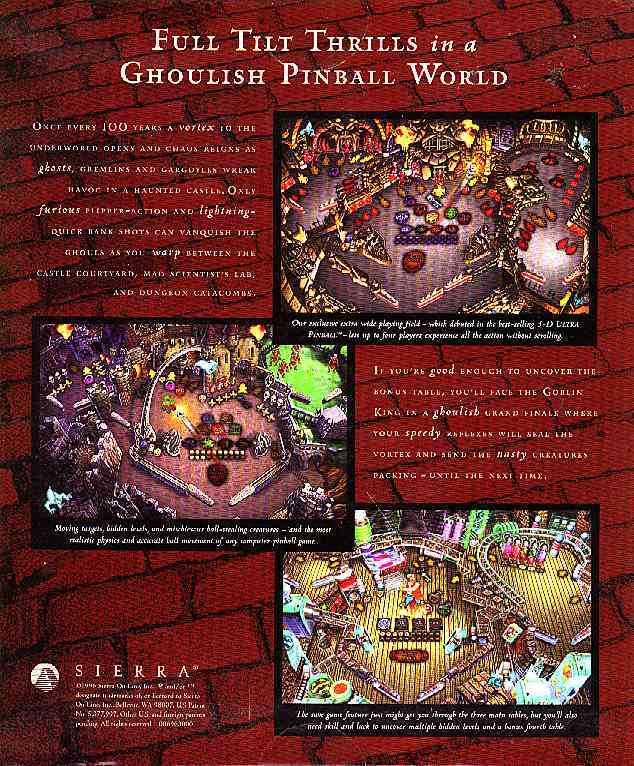 We now have T-Shirts by AJ Shark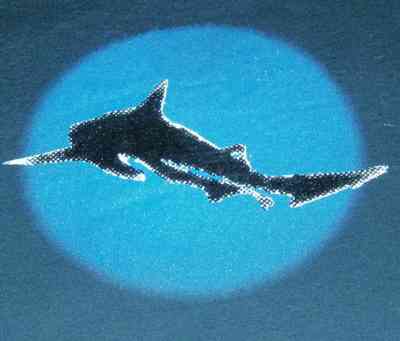 Hottest!